Summary Stats of Daily Average Temperatures in Duluth, Minnesota
EmInf
  Empirical and Inferential
    Interpretations
Plots of Temperature Averages and Additional Summary Stats for Duluth, Minnesota
To convert the results in degrees of Fahrenheit click here.
Data Description
Observation period: 1995/1/1 - 2013/7/27.
Total number of records: 6783.
Number of missing data: 18.
Percentage of missing data: 0.3.
Minimum temperature: -34.3 °C.
Maximum temperature: 29.8 °C.

Plot of daily temperature averages in Duluth, Minnesota.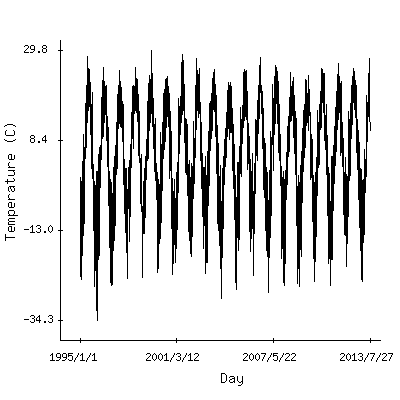 Plot of the observed daily temperatures in Duluth, Minnesota.